Filming equipment
News
Thoughts on filmmaking
Two day Philip Bloom filmmaking workshop
By - Richard - 1st November 2014
When the opportunity arose to attend a two day shooting workshop with low budget filmmaking pioneer Philip Bloom, we jumped at the chance. Due to his filming commitments, Philip does very few workshops these days and this was to be his only one in the UK this year.
Former news cameraman Philip has specialised in creating incredible film-like images with low budget video. He now travels the world shooting on a wide range of digital film cameras and is a fountain of knowledge and inspiration to aspiring and established filmmakers alike. His website (www.philipbloom.net) showcases his eclectic work and offers a plethora of information, advice, hints and tips to filmmakers. It regularly attracts over a million visitors each month.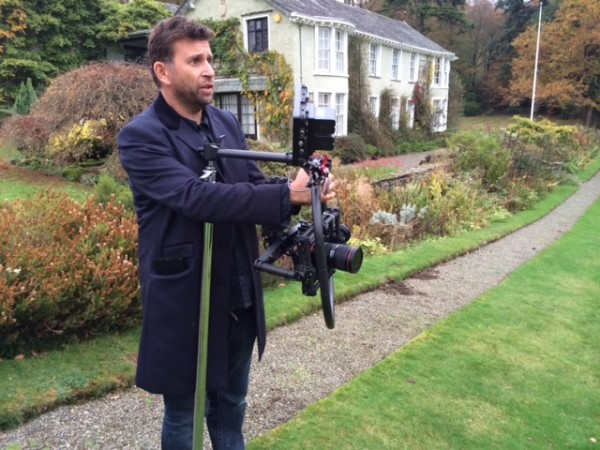 The workshop at the end of October was held at the picturesque Lloyd and Colman photography studio on the shores of Lake Windermere in Cumbria. The focus of the creative workshop was on storytelling. This was what appealed to us most about this course. As digital filmmaking becomes ever more accessible and affordable, so does the range of tools at the filmmaker's disposal. From experience, shoots can become unnecessarily complicated when clients want to start incorporating aerial drones, steadicams, tracks, jibs, motorised sliders and other toys which aren't necessarily motivated by the story you're trying to tell. This workshop was all about storytelling using the basic fundamental rules of filmmaking and not about the number of pixels that your camera produces. It was a practical course designed to challenge participants and take them out of their comfort zone. That's not to say that the course didn't involve discussions around cameras, lenses and grip equipment, but this wasn't the primary focus.
15 filmmakers – all at various stages of their filmmaking careers – attended the course, with participants travelling from all over the UK, and one making the pilgrimage from Paris. Philip's friend, business and frequent shooting partner James Miller ably assisted and was on hand to offer his own thoughts and advice from his extensive experience as a filmmaker. The morning of the first day was spent finding out more about the 15 filmmakers on the course, their experience, what they shoot and edit on and what they hoped to get out of the course. Philip then launched into what was perhaps the most interesting part of the whole course; waxing lyrical about his own work, and looking in greater detail at what he chooses to capture as a filmmaker. It all sounded so effortless and simple and really helped us to think about the choices that we have as filmmakers. If the camera moves, that movement should be justified. If something's in slow motion, there must be a reason for it.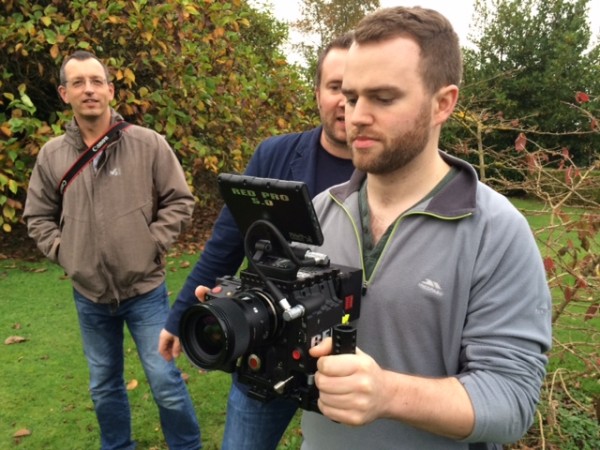 Before lunch, we then undertook a group exercise. We had to make a 30 second narrative film from a mundane task. The process of changing a lightbulb was chosen as our story. Every choice of shot was then evaluated and assessed as we gave careful consideration to each of the shots which would be the building blocks of our film. If the shot wasn't right, it wasn't recorded. It was this confidence in choosing the right shot and giving wider consideration to each of the shots that were filmed which really hit home.
The afternoon was then spent making our own 30 second narrative films. We had just over two hours in which to come up with an idea and shoot it around the beautiful rustic grounds of the Lloyd and Colman studio. The weather wasn't kind to us, which somewhat hampered what could be achieved in the drizzle and rapidly fading light. We purposefully only took a camera (the Canon C300) and tripod so as not to get distracted from the task in hand. Inspired by an overwhelming need to go to the toilet (!) the somewhat compromised 30 second short film 'Bursting' came to fruition. For those interested, you can view the film at the bottom of the page.
The majority of the participants then got together for dinner in Bowness-on-Cumbria before heading back to respective hotels to spend the rest of the evening editing their 30 second masterpieces. The second day of the workshop started with the presentation of the completed short films, with critical analysis from Philip and James. Watching the wide range of creative ideas within the diverse mix of finished films was fascinating. We all had the same restrictions, resources and locations available to us, but the style, tone and subject matter of the completed films was so eclectic.
Before lunch, James then gave us a short tutorial on 'lens whacking' – the art of removing a lens from the front of a camera and manually manipulating it to allow direct light to leak into the sensor. The lens is pulled and then reseated which causes extreme defocussing and jiggling. The technique was used to great effect in David Lynch's Lost Highway. It was fascinating to see how such a distinctive dream-like feel could be achieved in camera.
The afternoon was spent creating a film together and we all had the opportunity to both shoot and "act". Really, this was a great excuse to watch Philip and James in action as they effortlessly orchestrated a narrative from an excited bunch of filmmakers running around enthusiastically with a Red Dragon, Movi M5 and Sony A7S within our grasp.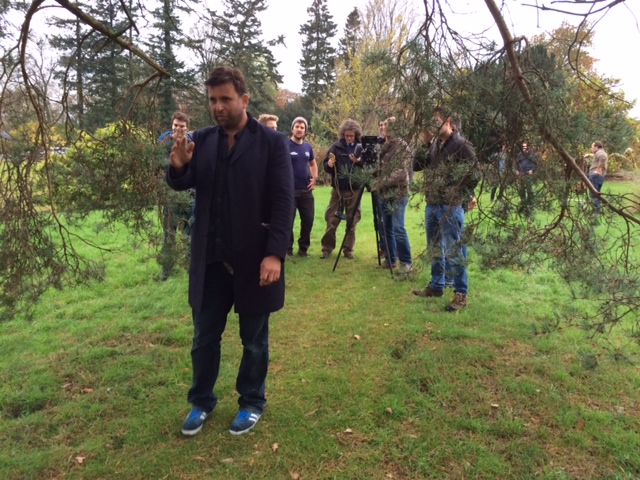 Overall, the workshop was a fantastic opportunity to become immersed in relentless filmmaking chat with like-minded individuals. The range of kit on show over the two days was particularly impressive. We had the chance to compare the DJI Ronin with the Movi M5, shoot on a variety of different cameras, experience the low light brilliance of the Sony A7s, understand the virtues of the pocket dolly and pick the brains of James Miller about Kessler's new Second Shooter. But ultimately, the workshop was a great excuse to take a couple of days away from work and get back to thinking about the fundamental decisions we make as filmmakers. This, more than anything is what we got from our two days in Cumbria. We've come away feeling inspired and re-invigorated. Our thanks must go to Philip and James for their insight and relentless passion. Thanks also to Tom and Russell at Lloyd and Colman for hosting such a great event!