The Canon XC10 camera
By - Richard - 22nd February 2016
At first glance the Canon XC10 camera appears to be something of an anomaly. It is apparently a dual purpose tool that shoots 4K video (at a data rate of up to an impressive 305 mb/s) and switches easily to allow you to take 12 Megapixel digital stills. It looks like a DSLR but [here's the sticking point] has a fixed lens. A lot has been made of Canon's decision not to allow interchangeable lenses on this camera. It is stuck with a 10 x optical zoom lens – 27.3 – 273mm f/2.8 – 5.6. The lack of constant aperture throughout the zoom range is something which has also been derided. It has a 1 inch sensor meaning that this is not the tool for low light performance.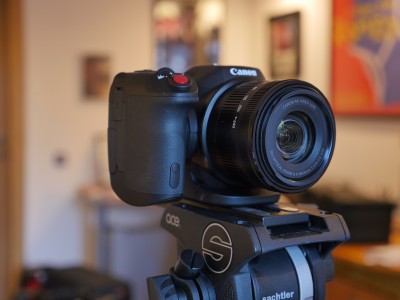 So why have we invested in this? Well we have been using Canon cameras for the last 5 years and invested heavily in this work flow. As many professional filmmakers will tell you, Canon has a 'look' and a way of capturing skin tones and colours which many prefer to Sony and Panasonic. For 99% of our production we use our fleet of Canon cameras which include the EOS C300, 2 x EOS C100s, the XF305 and XA25. When shooting in Canon's C-log picture profile (which provides the flattest image with the most dynamic range) the C300 and C100 (with the aid of the Atomos Ninja Assassin external recording monitor) match up perfectly.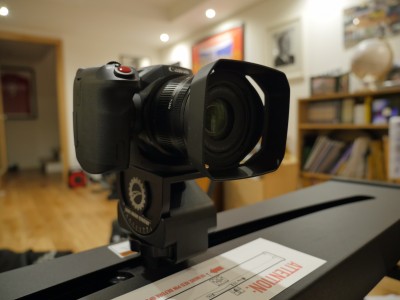 Just over a year ago we added the Panasonic GH4 camera to our range of cameras. Adding the Metabones speedbooster allows us to attach Canon lenses and we were hoping that this would be our go-to camera for use on the Ronin-M 3 axis gimbal. This camera has some impressive features (up to 96 frames per second slow motion recording, and a 4k 10 bit output recording) but here's the catch, it's noisy. Really noisy. We have been far from impressed by the Panasonic GH4's low light capability with grain evident in the shadows on footage shot in really bright sunshine. Also the GH4 has never really matched up particularly well with the Canon C300 (and C100). Matching skin tones from these different manufacturers has always been tricky.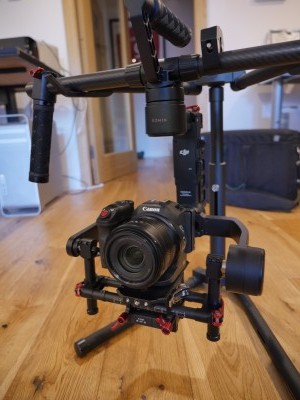 And this is where the Canon XC10 camera comes into its own. Like the C300 and C100 it shoots in C-log. This is critical and is going to save us a lot of time in post-production. We now have three cameras which are going to match up really well with minimum effort.
We will be using the XC10 to complement our other Canon cameras, not as a replacement. We see it as having four main uses. Firstly this will be our go-to camera for use on the Ronin-M 3 axis gimbal. We will be able to shoot true 4k footage (with a decent codec) on a small and portable device. It will be light, easy to focus (aided by autofocus face recognition) and simple to balance. Running around, creating beautiful steadicam-esque footage with this combination will be a breeze.
Secondly, we will make extensive use of the XC10 as a master wide shot for interviews. When combined with the Redrock Micro One Man Crew this camera will really come into its own. Using a 4k camera on a motorized slider for interviews is something which has given us excellent results in the past. Being able to match this with the C300 and C100 camera for interviews will give us huge flexibility for shooting those interviews which need added production value and coverage.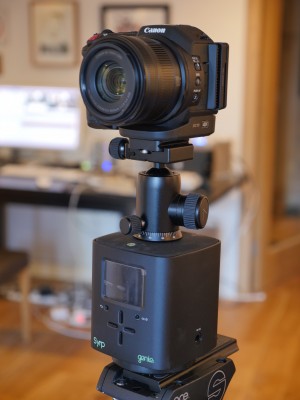 Thirdly, we see the XC10 as being the perfect camera for motion timelapse shots when combined with the Syrp Genie. Simple to set up and perfect for capturing deep focus, we're excited by the prospect of shooting beautiful 4k motion timelapses with this combination.
Finally the size of the XC10 makes it perfect for those situations where we need to remain as inconspicuous as possible. The long zoom range and impressive image stabilisation provides us with a great deal of flexibility where we need to shoot quickly and remain nimble.
All in all it was a simple decision to purchase the XC10 and we have high hopes for how it will fit into our production work flow. Updates to follow soon!