Morning Pages – How to catch all you best creative ideas
By - Richard - 9th April 2021
Morning Pages – How to catch all your best creative ideas.
All of my best creative ideas are formed early in the morning when I'm drowsy and tired. How? By using the amazing tool called 'Morning Pages'.
The concept was devised and created by Julia Cameron, the author of 'The Artist's Way' who recognised that the process could help unleash your creativity. First thing when you wake up in the morning, you should sit down with a pen and a note book and write your stream of consciousness across 3 pages of A4 paper.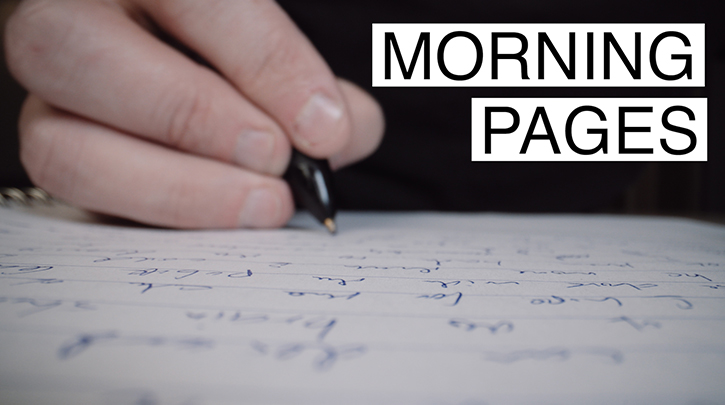 It should flow out of you and you shouldn't edit or even think too carefully about what you're writing. Morning Pages act as like a clearing exercise for your mind leaving you with more clarity, focus for the rest of the day.
Initially I tried doing Morning Pages for 30 consecutive days and was really struck by the amount of creative ideas that I was generating.
The filmmaker David Lynch said, "Everything we do starts with an idea. So, ideas are like fish. You don't make the fish. You catch the fish." What I've found is that Morning Pages is like going fishing. I sit there writing this stream of consciousness rubbish for a period of time. But if I'm patient enough, the ideas will start to come and then, primed with my notepad and pen, I'm in the perfect position to catch them.
I now have all of my best thoughts and ideas at about 7.20am every morning.
In this video I tell my story of how Morning Pages has greatly enhanced how I generate my creative ideas. It also offers a series of hints and tips for how you can get started with Morning Pages in order to unleash your own creativity.