International Dance Festival Birmingham 2012
By - Richard - 30th June 2012
For the past couple of months we have been working in collaboration with the fantastic International Dance Festival Birmingham 2012.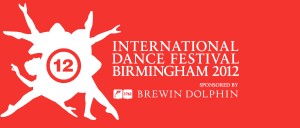 Produced by DanceXchange and Birmingham Hippodrome, the biennial event is one of the largest dance festivals in the world. Animating the city and capturing the imagination, the dance festival brings a remarkable line-up of outstanding dance to theatres, streets and public spaces across Birmingham and the West Midlands
Swift Films was commissioned to provide filming coverage of the festival for a range of indoor and outdoor performances. The climax to the festival was a large outdoor adaptation of the classic Wim Wenders film Wings of Desire as angels gathered on rooftops and the whole of the city's Victoria Square came alive with jaw-dropping circus acrobatics and exhilarating dance. The show was performed on a 360 degree plain surrounding the audience as surprises came from all corners, culminating in a sequence of glorious technicolour projections, bathing the city's Town Hall in magical moving imagery.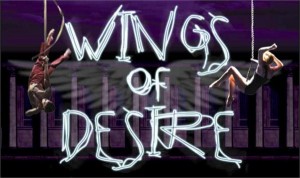 Hosted by Goldie, audiences of up to 3000 people came for four consecutive nights to witness a unique love story unfold. With up to six camera operators covering the subtle nuances of the complex show, producing the filming coverage has been a real logistical challenge but a thoroughly rewarding experience. You can currently view the 'Wings of Desire' Showreel here.