Facts tell, emotions sell – focus on your audience's feelings
By - Kirsty - 13th March 2017
Draw in your video audience with an emotional hook and see your interactions rocket. But why focus on your audience's feelings?
1. Emotion sells.
Neuro-imagery shows that when evaluating brands, consumers primarily use emotions rather than information and facts.
Research shows that 87% of us make multiple purchases driven by our emotions. Marketers are really catching on to this. The cost of a 2017 Super Bowl advert was about $5 million and those bucks were largely spent on evoking emotion, with themes such as equal pay, diversity and inclusion.
2. Emotions help us to remember.
The feelings evoked in your video don't necessarily need to be powerful nostalgic, inspirational or empowering. Do you remember the gorilla playing the drums to Phil Collins? Often the most memorable campaigns are the really funny ones.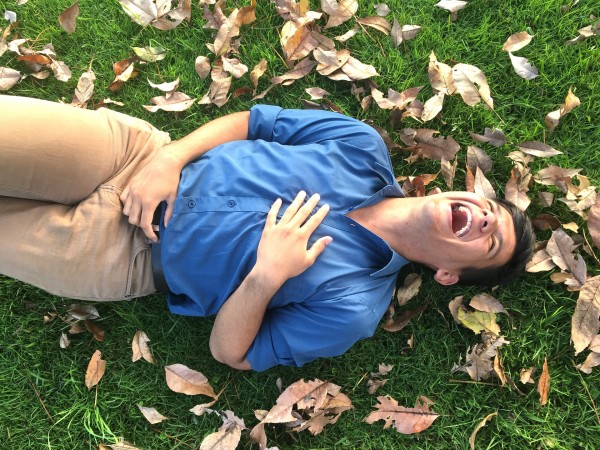 3. Emotions help you to target the right people.
Imagine the persona of the man or woman you're aiming your video at, and create content to evoke an emotion in them specifically.
L'Oréal Paris' True Match campaign features people telling stories. One is transgender model Hari Nef, who discusses her heritage and skin colour in order to explain her love of the product. The tone of the series of adverts is one of empowerment. We're told a real story from a real person with a real reason to love the product.
4. Emotions let others know that you are human.
Don't just bombard your audience with facts, but help them to relate to your brand. Gillette Venus shared their passion for female strength by featuring a woman reciting a poem inspiring others to use their qualities and skills in order to achieve their goals. By creating the #UseYourAnd hashtag they created an aspirational message and a positive brand image.
5. Emotions make us take action.
After a year long campaign of emotive adverts during 2010, John Lewis achieved incremental sales of over £1 billion. Marketing Week lists the John Lewis'Christmas advert from that year in its top ten most effective adverts of all time.
Entitled The Long Wait, it features a child for whom Christmas can't come soon enough. We assume it's because he wants to open his presents, but on Christmas morning he races past his filled stocking to give his parents a gift he has been desperate to share. It's one that tugs on the heart strings and sticks in the mind.