Aerial film – The Cairngorms in Spring
By - Richard - 24th April 2017
The weekend promised to be dry in Scotland, so we took the opportunity to head north to Aviemore in the Highlands to do some aerial filming.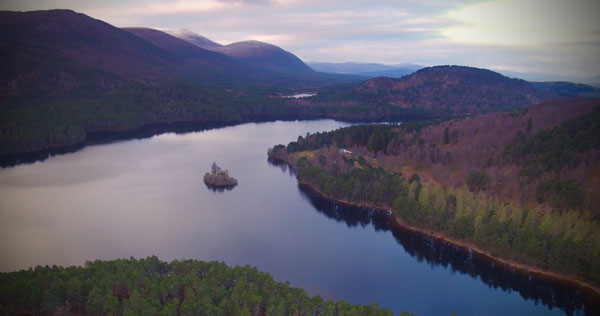 Whilst the clouds never really passed the whole time that we were there, we did manage to get the drone out to shoot some footage and take some stills around Loch an Eilien, Loch Morlich and Dalwhinnie.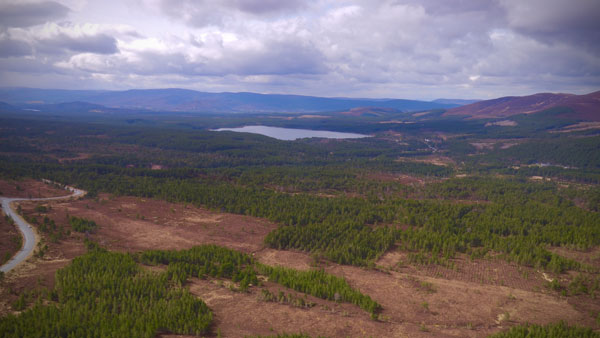 The Cairngorm Mountain range in the Highlands is an amazing part of Scotland. Since obtaining our commercial permit for aerial filming, we have been looking forward to heading up to Aviemore to capture the majestic beauty of this area. You can view the highlights from our weekend of flying in the short film above – 'The Cairngorms in Spring'.
The best time for flying the drone is at sunrise and sunset. That's when the light is at its most golden and beautiful. Sunrise in Aviemore over the weekend was a bit of a disappointing washout. Whist it was dry, the cloud clover prevented us from getting the shots we had hoped for over Loch an Eilien.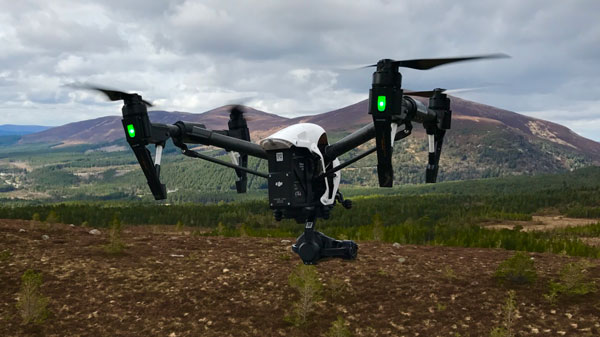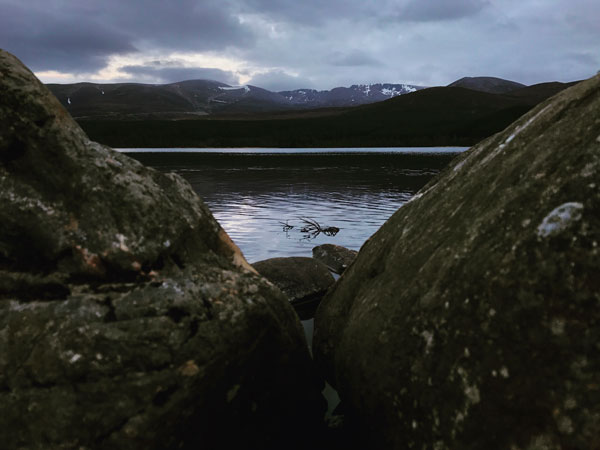 Still, for a weekend when the weather wasn't great, we're pleased with the results from our time away flying. 'The Cairngorms in Spring' is really a stopgap for another aerial film which is coming soon. We're very excited to have been working on this other aerial filming project for the past couple of months now and it is really taking shape. More news to come soon!