10 marketing fails (and what they tell us)
By - Kirsty - 26th September 2017
What can we learn from others' marketing mistakes? Read on to avoid your own video marketing cringefest.
1) Keep your film tasteful. MacDonald's received criticism for an advert in which a boy discovers an affinity with his dead dad by enjoying a Filet-o-Fish.
One Twitter user expressed disgust by commenting, "Not one to be easily offended, but new McDonald's advert is cynical exploitation of a deeply emotional situation for brand promotion."
Another tweeted, "I lost my father when I was a child and I find the latest McDonald's advert disgusting and offensive. Shame on you!".

2) Avoid bullying at all costs. Pepsi's Facebook team in Sweden ran a series of adverts in which a voodoo doll of football superstar Cristiano Ronaldo was positioned in uncomfortable poses.
The Real Madrid player whipped up a huge backlash by creating a 100,000 strong anti-Pepsi Facebook group in just one day.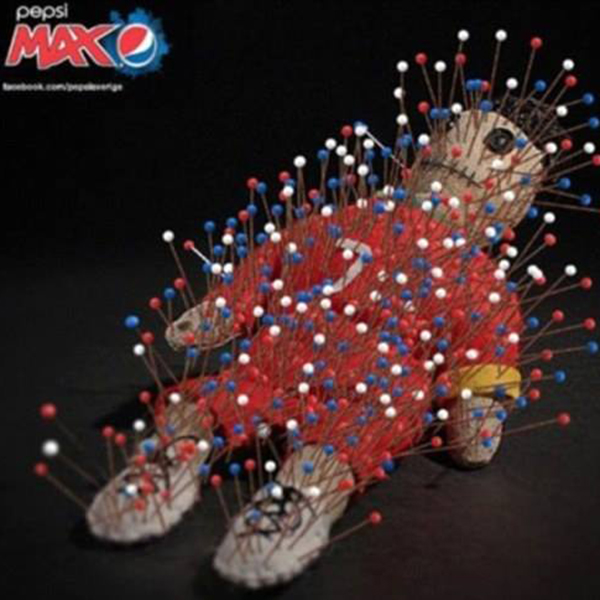 3) Keep it real. Genuity counts for a lot when it comes to appealing to an audience. Anonymous actors and tenuous concepts do not.
The Cooperative Bank's 2014 advert shows a man having "Ethics and Values" tattooed on his back. He has apparently been compelled to do this by the bank cleaning up its reputation.
Twitter users questioned whether the Cooperative Bank's board members had committed to the same permanent inking. Without putting a real face to their promise, the Cooperative was accused of lacking authenticity.

4) Don't alienate your customers. This seems like a no-brainer, right? Although Gourmet Burger Kitchen caters for vegetarians, it ran a campaign using the wording, "Vegetarians – Resistance is futile?" and "You'll always remember when you gave up being a vegetarian."
Nearly 200 people complained, resulting in the restaurant chain withdrawing three of its adverts.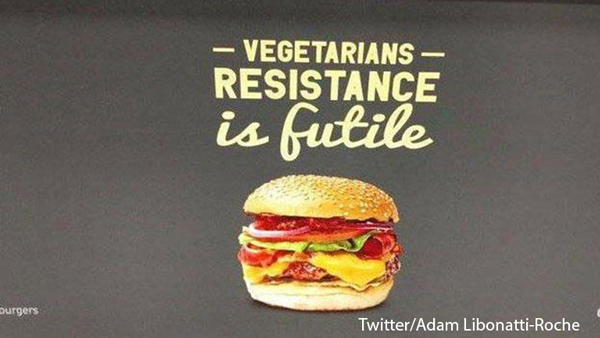 5) Do your research. If you see a hashtag trending on Twitter, carefully look into its meaning before attaching it to your film.
US pizza firm DiGiorno used the hashtags #WhyIStayed and #WhyILeft before realising that they were being used by victims of domestic violence to share their stories.
Needless to say, jumping on that particular bandwagon didn't do the pizza chain any favours.
6) Consider current affairs. Pepsi was forced to apologise and withdraw an advert featuring Kendall Jenner, which borrows imagery reminiscent of recent Black Lives Matter protests.
Social media users accused the brand of using a serious protest against police brutality to promote its products and called for a boycott of the soft drink.
7) Don't be insensitive. Cheerios faced a backlash when it used an image of the words "Rest in Peace" – dotting the "i" with a Cheerio – on a purple background with the hashtag #Prince.
Fans mourning the star were enraged by what they saw as an insensitive marketing ploy.
The death of Carrie Fisher prompted US brand Cinnabon to use a picture of the Princess Leia-actress with a Cinnabon Roll in place of her "Star Wars" hairdo. You can guess how her fans reacted.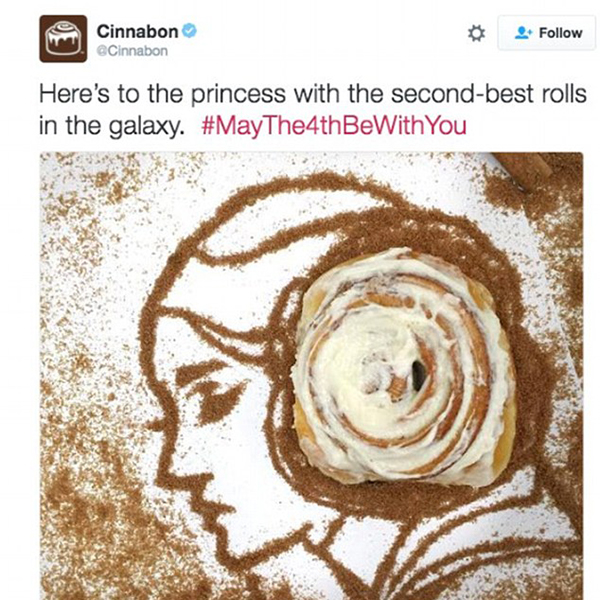 8) Check your spelling and grammar. You don't want to attract attention to your film for the wrong reasons, so make sure your graphics, supers, subtitles and promotional materials are accurate. The original poster for the comedy "40-Year-Old Virgin" has the phrase written as "The 40 Year-Old Virgin," which implies that the film is about 40 separate one-year old virgins. Say what?
9) Stay safe. Several adverts have recently been banned because of a potential for injury to their audiences. One Heinz TV advert uses the phrase and hashtag "Learn the #CanSong" and encourages customers to drum out rhythms on empty cans.
The Advertising Standards Authority said it could result in "hands or fingers being inserted into an open tin" and banned its broadcast.
An advert for the Audi R8 was also banned, because it features a driver's pupil contracting and dilating as the car accelerates.
The ASA ruled that it makes an "irresponsible" link between speed and excitement.
The implication that alcohol use is linked to social success caused a Let There Be Beer campaign to be banned. Showing a woman drowning in office work before reaching for a glass of beer, the ASA thought that the advert's implication that beer helps with anxiety could cause harm.

10) Avoid stereotypes. From next year it will be illegal to produce promotional films that feature gender stereotypes, such as men sitting watching TV while their wives clean up around them.
ASA chief executive Guy Parker says: "Tougher advertising standards can play an important role in tackling inequalities and improving outcomes for individuals, the economy and society as a whole."