Scottish nature writing documentary
By - Richard - 14th October 2020
We have just finished working on a new documentary about Scottish nature writing for Publishing Scotland. 
Presented by writer and broadcaster James Crawford, the film sees Scotland's top nature writers calling for people to 'notice' the natural world in response to the climate crisis and the Covid pandemic.
The film features five award-winning writers talking on the subject of nature and nature writing today: Kathleen Jamie, Jim Crumley, Chitra Ramaswamy, Roseanne Watt and Gavin Francis.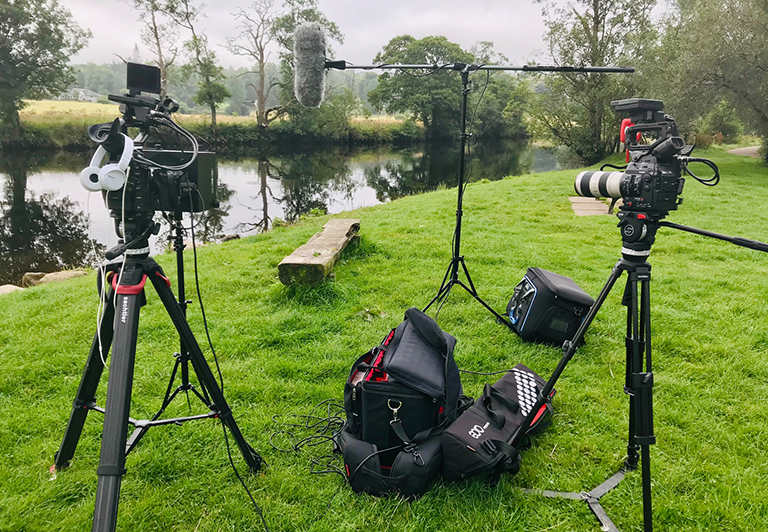 Jim Crumley, author of the BBC Radio 4 'Book of the Week' The Nature of Spring, said: 'I think nature writing has a duty to address the climate crisis. All the signs are there that we are very close to some kind of tipping point, beyond which the planet as we know it, can't recover. It is the duty of a nature writer to say that as often, and as loudly and as persuasively as possible. There's nothing more important.'
Interviewed in the film, poet and author Kathleen Jamie said: 'Politics is power, it is about a power dynamic. And when we have absolute power over the furtherance of every other species on the planet, that's political. So every time we notice another species, every time we admit it into our consciousness, that has to be a political act'.
The film begins with the story of Nan Shepherd's mould-breaking twentieth century masterpiece The Living Mountain – written in the 1940s but only rediscovered by a general readership at the beginning of the 21st century – and goes on to consider the role and purpose of nature writing in Scotland today.
Chitra Ramaswamy, former winner of the Saltire First Book of the Year Award said, 'We can no longer just sit and revel in the transcendental beauty of nature. There has to be some acknowledgement of what we've done to the world, and that produces feelings of guilt and grief and loss and sadness.'
James Crawford, writer, broadcaster and Chair of Publishing Scotland, who has written and presented the film, said: 'The subjects being approached by nature writing in Scotland today are incredibly broad and diverse. Yet all these writers share the same sense of immediacy and urgency – and awareness that "noticing" brings with it the risk, at some point in the future, of "not noticing". Of seeing something, right up until the moment that it is gone. There is a truth and an authenticity to the new wave of Scottish nature writing that is incredibly powerful'.