'Boyhood' wrongly denied Best Picture Oscar
By - Richard - 23rd February 2015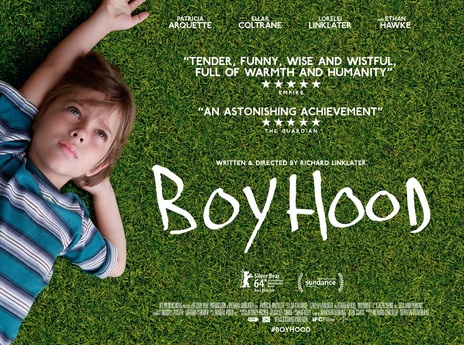 One of the more intriguing battles for the coveted Best Picture Oscar took place last night. Before the event, all the smart money was on a two horse race between Alejandro Gonzalez Inarrritu's Birdman and Richard Linklater's Boyhood. And so it was that Birdman triumphed in what was a somewhat unexpected result. Having won the Bafta and the Golden Globe for Best Picture, the fact that Boyhood didn't win the Oscar is not only a shame, but one of the Academy voters' biggest crimes of recent years.
Last year's Gravity rightly won the Best Picture Oscar for its transformative experience. Its pioneering use of technology marked it out as the most innovative film of the past few years. Surely this is what we want from our Best Picture Oscar winners; films which push the medium forward, which show innovation and will be remembered in years to come. That's not to say that Innaritu's Birdman was not an exceptional piece of filmmaking. It was, and Innaritu has consistently been making riveting cinema since the incendiary Amores Perros in 2000. But Boyhood broke ground. By filming its story over 12 years, it did something which not only showed courage and determination but displayed an incredibly bold vision.
There have been fewer more pleasurable experiences than watching Richard Linklater films over the past decade and Boyhood was the culmination of all those achievements. Life is full of small moments and Boyhood captured them effortlessly. It is Linklater's masterpiece, not Birdman which will be remembered in years to come as the film which pushed the cinematic medium forward. The fact that Boyhood leaves with just one Academy Award (chapeau Patricia Arquette) is an Oscar crime not seen since the heady days of awarding Robert Zemeckis' Forrest Gump and Ron Howard's A Beautiful Mind the top honour.
RN