Aerial shoot at George Heriot's
By - Richard - 18th February 2018
On Friday we headed down to George Heriot's School in Edinburgh to do some aerial filming.
We have long wanted to do some filming there as it is located so closely to Edinburgh Castle. We had been in discussion with the school for about 6 months, waiting for the right opportunity.
On Friday morning we were blessed with clear skies and a warm winter's sunrise. It was half term and then pupils were nowhere to be seen. We managed to capture some footage for a forthcoming film we're producing whilst also taking some aerial photos.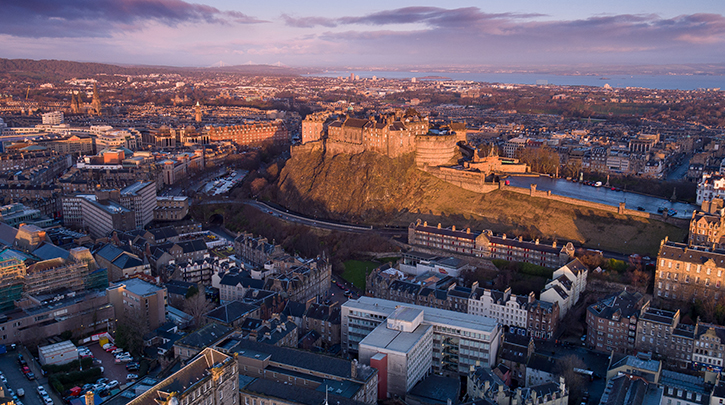 George Heriot's School is a former hospital, built in a Scottish Renaissance style in 1628.
The school served as the visual inspiration for the Hogwarts School of Witchcraft and Wizardry in the Harry Potter novels. Author J.K Rowling sat by a window in the Elephant House overlooking the school whilst writing the first Potter novel.